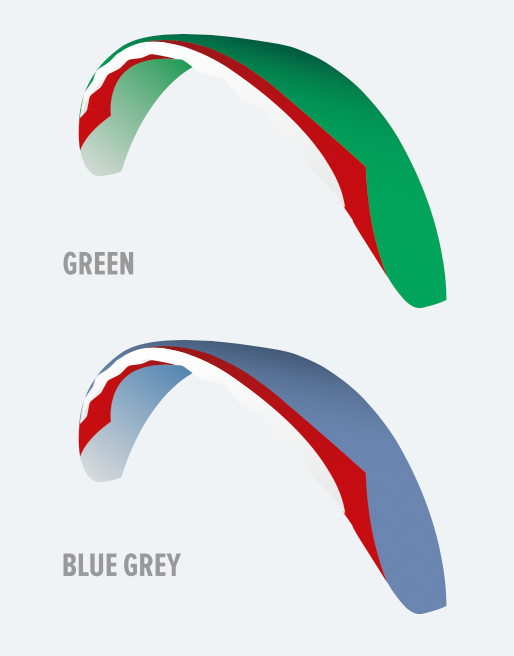 Boomerang 12
Save

Liquid error (snippets/product-badge line 32): Computation results in '-Infinity'

%
Wave Leading Edge
The Boomerang 12 marked the introduction of the "Wave Leading Edge". Inspired by the tubercles of the humpback whale, the technology has been realised in paragliders through the "GIN LAB", a wind tunnel project run by Gin Gliders in collaboration with Ulsan National Institute of Science and Technology in South Korea. 
A million years of evolution
The tubercules on the pectoral fins of humpback whales have been shown to enhance performance and lifting force at high angles of attack. This gives the whale incredible agility in spite of its huge size; essential to the task of feeding. The concept has already been used in industrial applications such as wind turbines.
Introducing the GIN LAB
The GIN LAB is our wind tunnel research project, a funded research collaboration with Ulsan National Institute of Science and Technology in South Korea. The goal of the project is to enable the cross-fertilisation of ideas between academia, industrial aeronautical engineering and paragliding equipment design. By deriving new modelling techniques based on wind tunnel results, we are able to rapidly prototype new ideas.
Key concept: delayed separation
The Wave Leading Edge delays the airfoil separation point, which increases lift for all angles of attack, decreases drag at low angles of attack and delays the stall. With the Boomerang, such were the gains in aerodynamic efficiency, we were even able to reduce the aspect ratio and cell number. The result is a more compact wing that has more performance, yet is much easier to fly.
A world of possibilities
The "waviness" of the leading edge generates streamwise vortices, which cause the delayed separation point. The Wave Leading Edge is a next generation technology that we see being applicable to most classes of paragliders.
International patent
The Wave Leading Edge is a result of 2 years of practical research in the wind tunnel and is already patented technology in South Korea (10-2020-0045494). A European patent is pending (EP20208575.9).
WHEN NATURE MEETS ENGINEERING
Compared to the Boomerang 11, the Boomerang 12 has:
improved performance in climb due to the Wave Leading Edge increasing lift and delaying the stall.
better glide performance due to increased aerodynamic efficiency
better handling thanks to a lower aspect ratio and cell number
better all-round stability, especially in turbulence and at speed
significant improvement in extreme flight manoeuvres, especially front and side collapses. The CCC tested S size passed the high-speed test flights with EN-D
TECHNICAL SPECIFICATIONS
| Size | S | SM | M | ML | L |
| --- | --- | --- | --- | --- | --- |
| Flat area (m2) | 21.50 | 22.41 | 23.33 | 24.30 | 25.92 |
| Flat span (m) | 12.74 | 13.00 | 13.27 | 13.55 | 13.99 |
| Flat aspect ratio | 7.55 | 7.55 | 7.55 | 7.55 | 7.55 |
| Projected area (m2) | 18.17 | 18.94 | 19.72 | 20.54 | 21.9. |
| Projected span (m) | 10.22 | 10.53 | 10.64 | 10.86 | 11.22 |
| Projected aspect ratio | 5.75 | 5.75 | 5.75 | 5.75 | 5.75 |
| Number of cells | 105 | 105 | 105 | 105 | 105 |
| Glider weight (kg) | 5.7 | 5.9 | 6.0 | 6.1 | 6.3 |
| Weight range (kg) | 80-95 | 95-105 | 100-112 | 105-117 | 110-127 |
| Certification | CCC | CCC | CCC | CCC | CCC |
DETAILS
Wave Leading Edge increases lift for all angles of attack and decreases drag at low angles of attack
3rd generation Equalized Pressure Technology (EPT)
2 risers / 3 lines spanwise
Trailing edge mini-ribs
B riser easy control bars
MATERIALS
Canopy cloth
Upper surface leading edge: Dominico 30D MF (WR) 41g/m²
Upper surface: Porcher Sport Skytex 32g/m² / 27g/m²
Lower surface: Porcher Sport Skytex 27g/m²
Lines
Upper: Edelrid 8001 090 | 070 | 050 | 025
Middle: Edelrid 8001 130 | 090 | 070 | 050 | 025
Main: Edelrid 8001 360 | 190 | 090 | 070