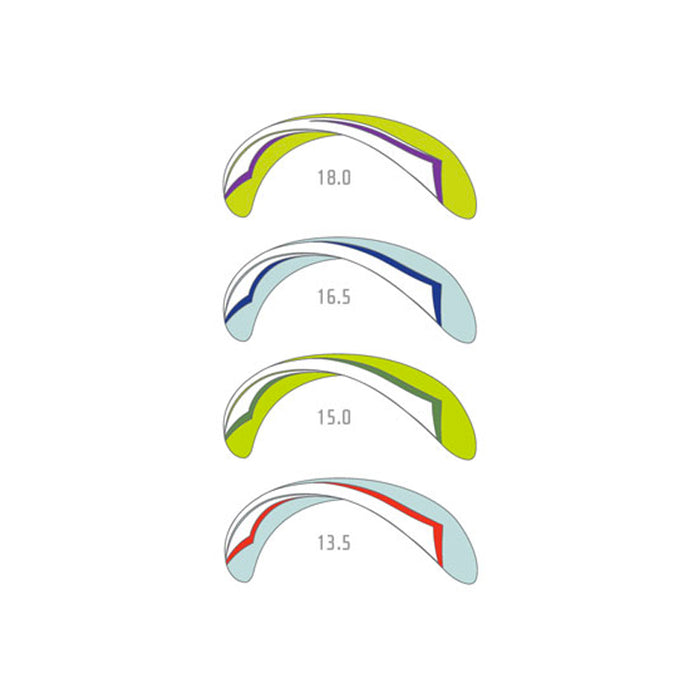 Bobcat
Save

Liquid error (snippets/product-badge line 32): Computation results in '-Infinity'

%
The Bobcat will give you the possibility to return to the original soul of flight and also to open up new fields of practice. You will be able to fly down the mountain in wider aerological conditions with this simple and solid glider. You will have fun with strong wind ground handling and soaring…


The Bobcat is the speedglider launchable by foot created by GIN Gliders. The Bobcat is opening new horizons of piloting for expert and careful pilots with a lot of flying experience. The air, the speed and the fun are joined for a new dimension of flight… the possibilities are growing! The play of trajectories and speed against the relief opens new piloting potential, as yet unexplored using soft canopies.
Speedflying fields of use
Traditional Speedflying
Unlike modern paragliders, the Bobcat will give you an adrenaline-powered ride down a mountain, following the slopes and ridges. This is due to a lower glide ratio and higher trim speed. You'll reach the bottom faster, but with a huge grin on your face.
Soaring in stronger winds
How many pilots confronted with strong winds of 30-45 km/h, have dreamt of the Bobcat? Here it is!
On the sea coast, in the mountains, or on your favorite hill, when it is impossible to take out your paraglider from the bag, the Bobcat is ready to take over.
Ground training
How many paragliding schools have dreamt of the Bobcat? Here it is.
To learn in safety on school slopes the basis of inflation and to become familiar with techniques for stronger winds, the Bobcat is a wonderful education tool.
Mountaineering
How many para-mountaineers climbing down from a summit, have dreamt of the Bobcat? Here it is!
The Bobcat will allow you to take off and fly in a little stronger wind than would be possible with a paraglider. The Bobcat is compact, light and will easily fit in the bottom of an experienced mountaineer's backpack. Its instantaneous inflation and its high stability in turbulence will allow you to experience mountains in a thrilling new way.
TECHNICAL SPECIFICATIONS
| SIZE | 13.5 | 15 | 16.5 | 18 |
| --- | --- | --- | --- | --- |
| Flat area (m2) | 13.5 | 15 | 16.5 | 18 |
| Flat aspect ratio | 3.9 | 3.9 | 3.9 | 3.9 |
| Projected area (m2) | 11.42 | 12.69 | 13.96 | 15.23 |
| Projected aspect ratio | 2.95 | 2.95 | 2.95 | 2.95 |
| Number of cells | 26 | 26 | 26 | 26 |
| Glider weight (kg) | 3.4 | 3.7 | 4.0 | 4.3 |
| Pilot level | expert | advanced | advanced / intermediate | intermediate |